Every new record for Matt Sucich offers a new beginning, for himself and his listeners. Each track provides sonic and lyrical evidence of his evolution and is an expansion on his artistic reach. Since our last discussion in 2019 for his brilliant breakthrough album, Thousand Dollar Dinners, the now 42-year-old singer-songwriter found himself in what he describes as a "cliché moment in an artist's life that comes and goes regularly." Heartache, loneliness, and a bittersweet reckoning with emotional recovery dominate. Enduring the pandemic, he started streaming a weekly woodshedding of songs on Thursdays at 9:01p.m. via Instagram Live, which at once started the '9:01 Fan Club' and introduced the music that would make up his last record, the aptly named Don't Be So Hard On Yourself from 2021.
This time around Sucich decided to use his craft to look beyond himself, which brings us to his latest effort: Holy Smokes, out Friday. The singer, who tends to parse the most complicated of concepts to one killer line in a song describes Holy Smokes as music "about life and death and love and nostalgia, and, you know, robots and religion… all that shit."
'All that shit' puts an amusing perspective on where Holy Smokes lives and breathes. Even its title, taken from the album's second track and its third single, "Give Love," reflects the biting but lovable humor his audiences adore. He sings, "I was unhappy when I finally spoke / My brand new spirit didn't get my jokes / I said 'What do you call a church on fire?' / He said 'What?' / I said 'Holy smokes.'"
Yes, Sucich is a card, but to shuffle (pun intended) that metaphor a little further, he's a straight dealer. There is no artifice in his storytelling. His relatable, sad, and funny three-act song-plays help me learn as much about myself as I do about him while he questions his motives, his surroundings, and observes the weird dance of humanity. An example of this can be found in the lyrics of one of Holy Smokes' standout tracks, "All the Same," which reads as a screed from my own skewed sense of the world. "So I'm trying to pass my time just a little more anodyne / Like a picture, in a frame, on a wall, as crooked as the day is long." While I may forever be partial to Thousand Dollar Dinners, I have come to adore these new songs for their honesty, wit, and emotion.
Full disclosure: Matt has become a good friend over these past years. He did me the greatest honor by playing an opening set for a book event I had for my latest release, Take a Sad Song – The Emotional Currency of "Hey Jude," last year, a project for which he'd previously lent his thoughts. That evening at Rockwood Music Hall – a room in NYC the he's called home for some time – saw him regale the audience with song and story before I hit the stage with Rob Sheffield of Rolling Stone, Adam Duritz of Counting Crows (a band that Matt supported on their 2021 American tour), and his fellow songwriter friend, Stephen Kellogg. It was the first time I heard "Give Love" and the album's opener, "After Life" – both of which strategically pull you into the record's intimate ambiance and set the mood for its geographical, social, and observational sojourn.
The trek began when Sucich decided to travel down to Nashville to record with an old friend and master musician/producer, Paul Loren, who was then living in Greenpoint, Brooklyn. Matt journeyed over the bridge for a drink one night when Loren revealed his plans to rent a house in the fabled Music City and send his considerable amount of technical gear down there to set up a studio and launch a record label (Five and Dime Records). As the musicians retreated to Loren's Brooklyn apartment – where Paul whipped up Matt some homemade amaro – Sucich figured this was as good a time as any to play him some of his newest songs. "I just busted out a guitar and played him pretty much every song that we ended up recording," Sucich recalled with a smile when we spoke this past March. "There were a couple that weren't ready and some I hadn't written yet, but for the most part, I think I played him like 10 or 11 songs in his living room… whether he wanted me to or not." Now laughing at the memory, he said, "I just kept going!"
Loren loved what he heard, and so, barely a month after his friend settled in, Sucich was down in Nashville becoming the first to try out the new digs. Matt describes the scene with a chuckle: "It was just insanity because the studio wasn't fully ready. He's got boxes everywhere, there was still stuff that wasn't plugged in. The board needed to be set up by a tech and that was not scheduled for another month, so we were going directly to the tape machine." Then, for good measure, after one of those brutal Tennessee rainstorms, the studio flooded.
Adding to the ad hoc atmosphere, the two men instituted a self-inflicted three-week deadline to record the entire album. "Paul hired all the players," Sucich adds. "They were all local guys. I only knew one of them by chance: the guitarist, Anthony da Costa from New York, but the rhythm section I did not know. He didn't even tell me who they were until the day before I arrived."
When you listen to the final product of Matt and Paul's efforts none of this frenzied, seat-of-the-pants creativity detracts from its sonic impression… but it does makes sense, because if there is one thing that can be said about Holy Smokes is it sounds immediate, unadorned by too much forethought or studio machinations. In fact, that is its enduring charm. What you hear is what was played. A recording, as Ani DiFranco once told me should be "a record of an event, the event of people in a room playing music," or, as Sucich says, "Mic on my vocal, mic on my guitar. I think there were maybe four mics on the drums, da Costa playing guitar, which would have been amped so that mic was going into the amp, and then bass DI (direct input), and Paul on keys."
The album's seventh track, "Real Time" is Sucich and da Costa laying it down live. Even when the rhythm section would come in, there was minimal overdubbing. "We did, at most, five takes of a song because the band learned it on the first take, and it was almost always take-two or three that made the record," says Sucich, who eschewed playing to a click track, describing the album's drummer, Dom Billett, as "our human click."
Remarkably, in two-and-a-half weeks the album was complete. Sucich even had the photos for its cover and promotion done before he left town. The tracks that traveled back to Queens with him were the culmination of developing his craft; the results of which make up the rapid, creative, and intimate album the two of us would discuss a few months later.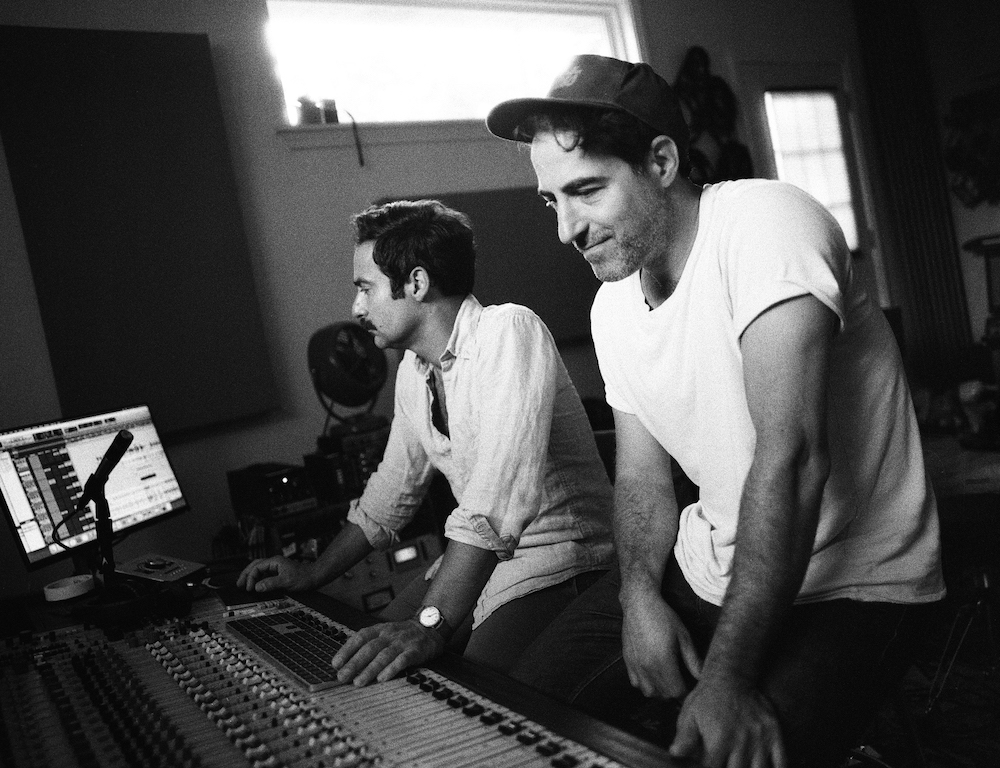 As stated already, "After Life" is a perfect opener for Holy Smokes as it introduces the album's spatial quality. Its wispy country flavor with da Costa's reverb-drenched guitar creeping in the background recalls Roy Orbison's early Nashville days. The haunting echo of the "oohs" do little to dispel this notion as they settle you in for the ride. "That was done on purpose for sure," shares Sucich. "I just loved that clopping along, because when I wrote it, that's what I heard – those 'oohs' backed by a ghostly, distant guitar." He also needed it to sound like the old Eddie Arnold country records like "Cattle Call," which Matt told me he reveres. "The thought of singing about the afterlife, you know… it needed to sound like that… and Anthony fucking nailed it."
The album's next track, "Give Love" delivers on the impact of "After Life" and continues on with the same atmospheric ramble, the music traveling aimlessly across infinite vistas with the same urgency that lifted Thousand Dollar Dinners onto a higher creative plane than Sucich's previous work. He lends a breezy island flavor to his phrasing with another helping of well-placed "ooh-oohs" that bring his pop-song-bona-fides to the fore. Laughing at my observing of the song as anything resembling pop music, Sucich reluctantly nodded his head. "It's only way I know how to do that kind of thing. Yeah, it's got some hooks, but I can't take credit for the final product, because that should definitely go to the band."
If it sounds like Sucich is sharing plaudits, he is, for it was meeting the musicians for the first time that informed the songwriter on how to shape many of the songs on Holy Smokes. "You know, I'd never played 'Give Love' with a band before, and for a while, it was lost," he explains. "When I finished it, I remember not being happy with something about it, and it just lived in my voice memos, disregarded. Then I went back to it by chance, which is something I don't normally do, but I still couldn't figure out what I thought was wrong with it. When I played it with the band, I was thrilled because it was the first time it just felt right." Sucich describes the track as "all hands on deck," as they brought in Arron Lee Tasjan on guitar to join da Costa. "It's double guitars," notes Sucich. "Paul's playing keys, Dom [drums] and Will [bass] and other people doing what they wanted to do, making it happen." The session turned the little lost song into one that may come the closest to defining him. When I look at my records, 'Give Love' has become almost my signature song. I have this way of telling these six, eight verse stories, and this one might fit the best into that category."
There was no such push-and-pull with the album's fourth track, "Upper West Side," though; the oldest of the bunch, which Sucich penned on New Year's Eve 2020, the culmination, as we know, of a very weird and bad year. He recounts, "I will never forget: I was sitting in this exact seat that I'm talking to you in right now, and as I finished 'Upper West Side,' it knocked me out of my fucking seat. I couldn't stop playing it. I loved it so much. I was like, 'Man, ok, this is definitely the beginning of my 'next thing,' even though I was nowhere near starting the next thing yet. That song was always in my head, like, 'I can't wait to record this.'"
"Upper West Side" returns Sucich to his Thousand Dollar Dinners days, describing a bittersweet memory of a lost love affair, but this time the sweetness lingers. "It reminds me of 'Back at Zero'," admits Sucich, noting the darkly tender track from Dinners. "Except it's a little healthier. And I'm so happy that people are reaching out to me and saying, 'Man, that song reminds me of a certain time in my life,' which for me means I struck gold."
The track's music and vocals offer a languid, cinematic trip into the past – all the sights and smells that bring us back to when we were in that rarest of emotional places. Perhaps we might not want to revisit those memories, unless, of course, coerced by the power of song as we then realize the trip was worth it. The line, "Ain't it funny how one life can lead you down so many lives / We all get a little lost sometimes" sums up what Sucich calls "healthy nostalgia." He explains further that "sometimes it can be unhealthy to live in a nostalgic space, like you can't move forward if you're constantly living in the past, but with this song I explore how you're not living in that past, because we've all lived so many lives, you get a little lost and then you come out of it. It's basically sense-memory in song."
One wonders if something this close to the songwriter's heart could ever be realized on record. "Yeah, I was a little nervous because it's the one that I held closest," the singer admits. "I worried that it wouldn't translate or never be as good as it was in my head – and it did!"
Not to skip over the album's third track, "Carrying It" has the telling line, "You sing songs about the seasons and the patterns of the heart." This lends another atmospheric, spatial quality to this collection, while also focusing on the changing seasons of our emotions. "It's a wink at the cliche of singer-songwriters," says Sucich. "We wear all our weaknesses like shackles on our arms in songs about the seasons and the patterns of the heart. We're carrying it. I also love that bridge, 'I don't need to know that you don't look back / You'd have to be a fool for punishment / It's like looking at a photograph / You'll never be that young again.'"
Adding to the pathos is the dulcet tones of Kathleen Edwards, a singer-songwriter Sucich has gotten to know, respect, and share stages with for the past four years. "We ended up having to track Kathleen's stuff in a hotel room in Stamford, Connecticut," he recalls. "So, I brought my gear out while she was on this Last Waltz anniversary tour that she was doing with Don Was and Warren Haynes. She was great on the song. I always heard her voice on it, and I thought it would be nice to have some of that signature 'Kathleen Edwards music' that you know the minute she opens her mouth."
Sucich's lovable dark humor rears its head again in "Let Me Die (Before They Find Me Like This)," a song inspired by a video of a robot that Matt thought looked a little too real for comfort. He says with a smile, "'I hope I die before they find me alive, because I don't like where the robots are going.' That was the joke of it. At the same time, I could hear how it would sound with the band, but they achieved this sloping feel to it that changed it immediately. It's no longer a stupid 'joke' song. Anthony went off at the end with the trippy guitar stuff and then it just… ends. Kind of like life."
The unexpected "ending" (it fools me every time, convinced I lost connection on my streaming device) is followed by "All the Same," a mild Cajun bop reminiscent of New Orleans' favorite son, Alan Toussaint, mixed with the bayou swamp crawl of the late, great, Dr. John. As noted above, I am preternaturally drawn to Matt's observations of viewing friends and lovers as they float across the media stream. This time the narrator sees an ex-lover's name in print, recalling the uneasiness of being made aware of someone's nervous breakdown on the internet, a reoccurring theme of surviving a fixed world construct that reminds me of what permeated much of Thousand Dollar Dinners. I offered my analysis of this being his "laundry list of complaints" to the songwriter and he didn't disagree.
"'All the Same' came out of my pure frustration with the state of the world," Sucich explains. "It seems that almost everyone depicted on the internet is on the brink of collapse. It's this constant battle between us. And I admit I'm not immune to this, when I sing, 'But I'm not perfect, nobody is / But if I think you've got it coming, I can be a real son-of-a-bitch,' it's this idea that 'America the beautiful, she'll break your heart' comes from our freedom to believe what we want to believe, but when you give people with dangerous views a pedestal, they become mainstream. That's not healthy. There's plenty of middle ground out there, we all know it, but it's the extremes that flourish, and no matter how many times people fight back, history repeats itself."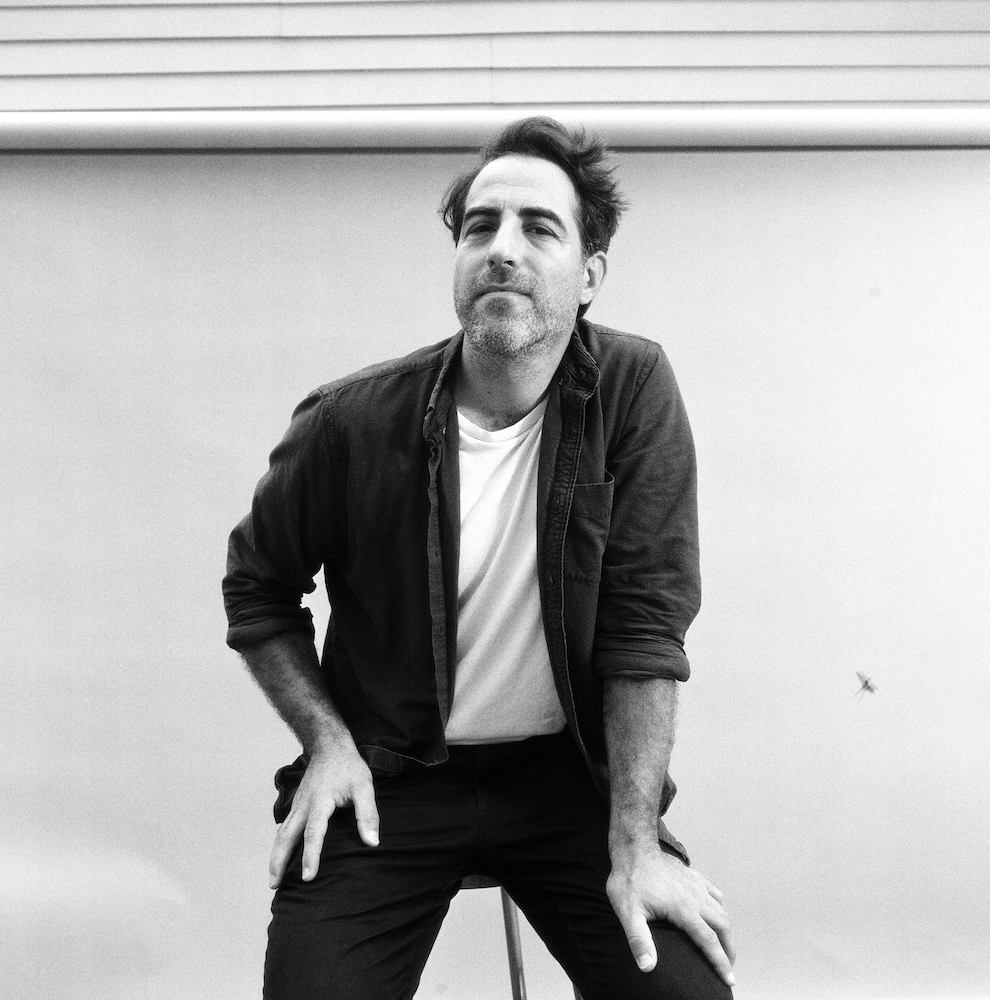 The following track, the one in which Matt played along with Anthony da Costa, is "Real Time" – some of the most compelling and beautiful acoustic guitar ever recorded on a Matt Sucich record, which Matt, being Matt, credits to da Costa, but it is their intertwining styles that make it a sublime listen. The song also features some of the record's most striking lyrical imagery, again an observational character study of belief, tradition, and superstition as a survival technique in an ever-changing and, in some ways, threatening world.
Sucich frames the song's storytelling as stream-of-consciousness conflating of several characters that initially have no direct connection but make up a narrative, something he previously failed to embrace, but wishes to explore more in his songwriting: "I can let the writing show me where I'm going, as opposed to starting the song with a whole idea in mind. It jumps around. The opening line, 'They're wheeling out the nativity from the basement to the boulevard' is literal. I saw that with my own eyes in my neighborhood and I was like, 'That seems silly, so I'm gonna write that down,' but then I expanded on that scene to turn it into a story. Then it switches to 'She's struggling at art, attending bars,' which tells the story of a woman at a bar with a bartender, and I built that out. At first, these people weren't supposed to be in the same song. Neither of these experiences were about the same thing when I started out, but they became about the same thing after the fact."
Sucich believes the next track, "Swing On" may be the one song in this collection that encapsulates another theme of Holy Smokes: you're allowed to make mistakes. He sings in its second verse, "And living is just editing / You shave your head and / You shave your face / You shave your legs and you lose some weight / You run your mouth / You feel ashamed / You learn what and what not / To say." When I pressed him on this, Sucich was adamant; "These days people are so quick to judge you on one error that you're not allowed to make up for, that you're not allowed to be forgiven for. What the fuck is that about? People are just so quick to ruin lives and cast judgment. I decided to start it with the perspective of a newborn baby that hasn't made any mistakes yet, but then bridge it to maturity, to growing up, to becoming human – when you're finally proven wrong. You'll grow a little older, a little wiser, and that's life. It takes being proved wrong to learn lessons."
It is with those "lessons" that Holy Smokes wraps up with two of its most beautiful and profound songs: "Waste It" and "Oh! To Make Her Smile."
In the former, the lyrics, "The roads are forever changing / And no certain path can be taken / But if you won't leave and there's nothing worth staying / You waste it" threw me at first. Matt offered context. "If there's nothing worth staying for and you truly wanna go, but you won't… then why? Are you in a relationship that's stuck? Are you in a job that's stuck? Are you in an apartment lease you can't get out of? If you don't embrace the chance at change, then it is a waste."
The song's theme of stasis versus the much more difficult act of accepting change and bracing for the dangers of the unknown seemed to bring the songwriter to contemplation. "I'm always battling with my inner child, telling him to grow up," Sucich mulled when we discussed the song. "I say to myself all the time, 'What the fuck are you doing? You're not even making a lot of money doing this. So, what are you doing with your life? In this way the song haunts me. I was so glad Kathleen sang on it – she added beautifully to it and she even plays a violin on it, too."
This new album concludes with "Oh! To Make Her Smile" – yet another distant electric guitar that underscores the songwriter's final positive message of enjoying the simpler things: just making her smile. I asked him if there was a specific her, but he prefers to leave it open-ended for the listener. Putting your own person in there would be just fine for him: "Whatever that thing is that simply brings you joy, you know what I mean?" And I think I do. Matt concluded; "This whole record is just taking you on this journey of religion, of life, of all these things that weigh on us. I wonder… Does it get better? If so, when and how do we get there? My whole life has been about that, and, boy, I'm just connecting this right now – I didn't even do this on purpose – but the opening line of the album's first song, 'All my life I've lived 10 years behind' might be my most confessional. I've always felt that I'm late to the party, but to end the record with the urgency of 'Oh to make her smile / is to feel so goddamn high' set against the impatience that I've always had in my life is a telling and kind of funny bookend."
And so, even in an album filled with general observations on the events, insecurities, and occasional joys of lives all around him, a world in turmoil filled with the lonely and broken, Matt Sucich finds his inner voice and aims his most alluring observation on himself. Ultimately, Holy Smokes is a record that forces us to move beyond ourselves by reflecting what we see in our surroundings as personal evolution and to discover empathy through our collective journey. In that, the music succeeds, the message works, and it continues to adhere to that thorny aspiration of the songwriter – to bridge the distance between us.